Thirty years of restoration experience and the ever increasing difficulties in sourcing  historically correct, and operational parts generated the creation of Scuderia Rare Parts.  The ability to manufacture reproductions to exact OEM specifications coupled with the ability to make unseeable modifications to assure exacting operational quality.  Assembling a team of highly skilled technicians who synergize modern engineering and tooling, with a consciousness to historical integrity which honors the original craftsman's artistry.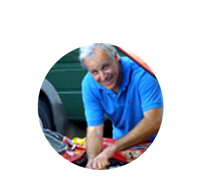 Rod Drew – Owner
A true renaissance man harnessing years of knowledge and hands-on experience with vintage restorations.  His drive for vintage accuracy is well respected within the industry.  His vision to create SRP came from his desire to achieve historical accuracy with complete functionality.  Rod's love and knowledge of flight, with being a owner and T28 pilot,  will aide in SRP's planned expansion into vintage airplane parts.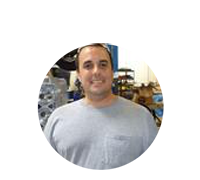 Frank Perez – Machinist
The cornerstone of the precision and accuracy of Scuderia's machined parts is Frank's unbridled skill and experience with every facet of CNC machining.  Over the last twenty years Frank has garnered expertise and knowledge in creating every incarnation of part from the finest of precision medical devices to large scale industrial parts.  He has created within SRP the finest of machining centers to exact the highest quality to each part produced.